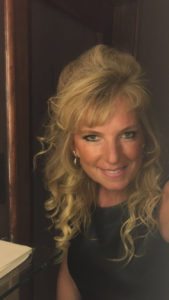 My name is Cheryl Sage and I am the owner of the British Private Prep Schools. I graduated from Middlesex University in London, England with a Bachelor of Education Degree. I am a childcare presenter and a recognized trainer for preschool teachers. I am very familiar with KISD Kindergarten curriculum and have attended hours of childcare workshops and conferences.
I opened the first British Private Prep School in 2001. I opened the first free standing school, Cinco Southwest in 2011. This was followed in 2014 by the Firethorne School and later that year by the Cinco  East School.
I am proud to offer you and your family a top quality preschool. As a parent and educator I know the importance of an impeccable academic curriculum and stimulating environment for your child. I am honored to have dedicated and committed teachers working in my schools who can offer your child a safe, loving and academic place to grow. We are fully supported by Center Directors, Assistant Directors and Educational Coordinators, all of whom will be more than happy to give you a tour of our beautiful, colorful and professional schools. We are sure when you visit you will see we have created a happy, safe and caring environment where children can develop, grow and gain educational aptitude within accepted boundaries while having lots of fun.
All of our teaching staff holds Pediatric First Aid Certificates and CPR. They have all had enhanced 'Criminal Background Checks' and will receive our full training program.
Please feel free to contact me anytime regarding the needs of your child. I am always available via phone, e-mail ( csage@britishprivateprepschool.com ) or in person.